Introduction
---
With 2,608 members since our local founding in 1886, Rho Chapter of Sigma Nu Fraternity has an extensive history at the University of Missouri. Our core values are love, honor, and truth, and our vision is excelling with honor. Fundamentally, we emphasize our commitment to academic excellence and leadership development. Our Chapter prepares its members for a successful and enjoyable college experience and forms bonds that last long after graduation.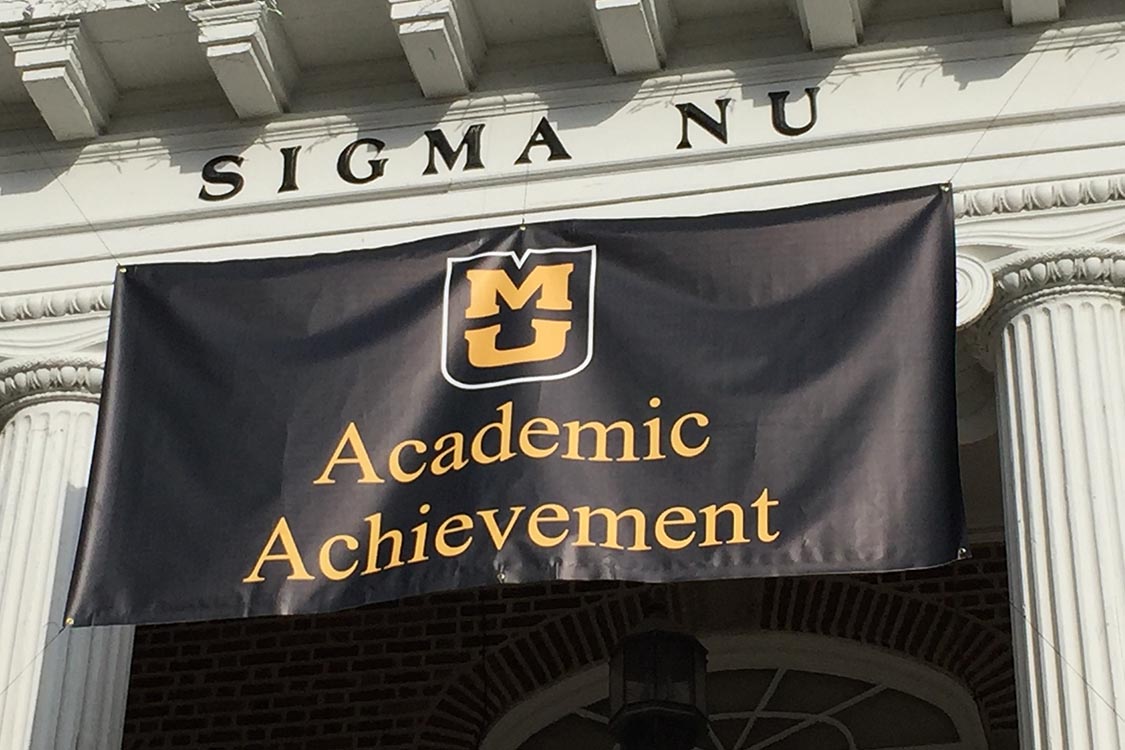 ---
Academics
Rho Chapter holds academic achievement very highly. Our scholastic chairman assists the entire house, and especially new candidates, in achieving full academic potential by helping with the selection of courses, study skills, and other academic concerns. A well disciplined study schedule and quality study help insures a smooth transition for the new candidates into a collegiate atmosphere.
Philanthropy
As a national organization, we sponsor St. Jude's Children's Hospitals. Our local philanthropy goes toward benefiting the hospital in Memphis, Tennessee. Each year, we host Kicks for a Cause, a soccer tournament in which sororities participate. In addition to our own philanthropy, we participate in Homecoming and Greek Week philanthropies and those of other houses on campus.
---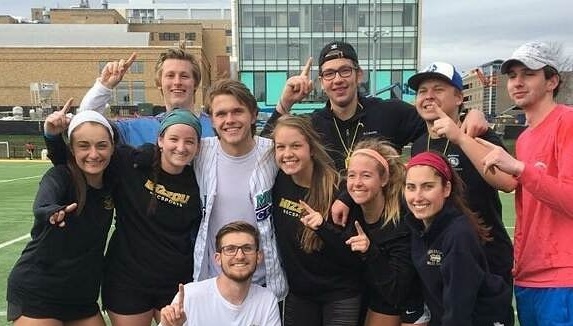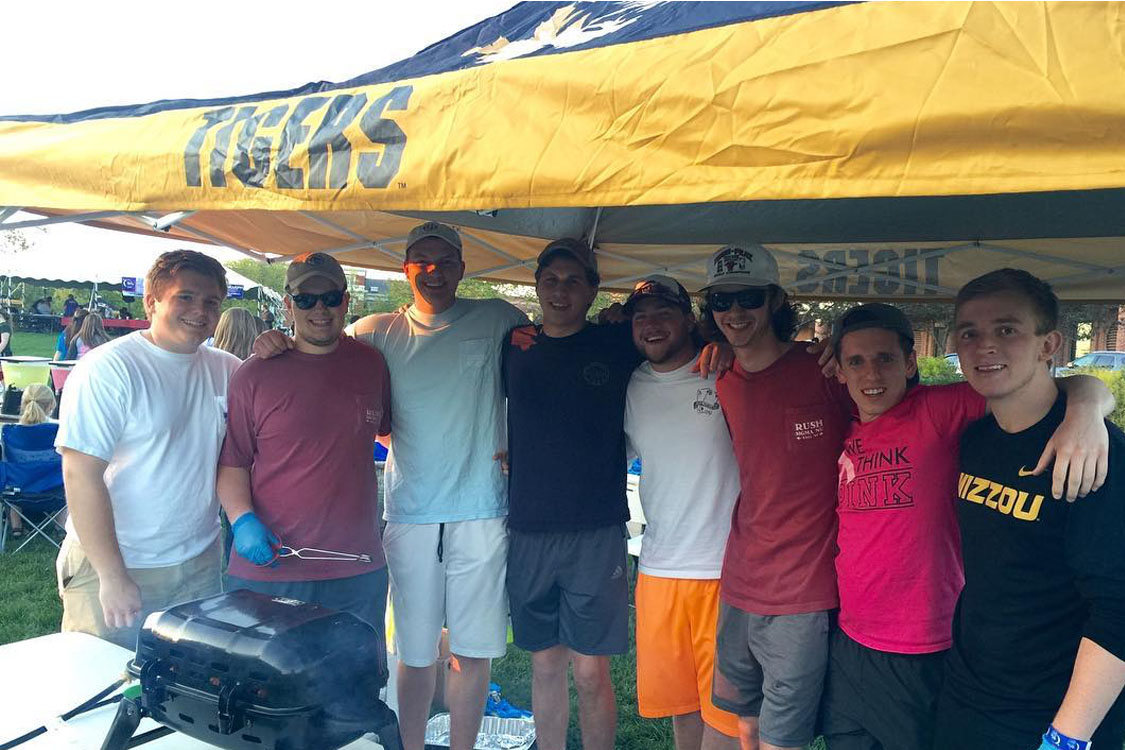 ---
Social Events
Sigma Nu hosts and takes part in many socials, mixers, and other events throughout the school year and summer. Every fall semester we go on a trip to Memphis for our White Rose Formal, and each spring we host a semi-formal event at the Lake of the Ozarks. In addition, we also have chapter tailgates for football games. We host a father's weekend every fall around a Mizzou football home game, and a mother's weekend every spring.
Athletics
The University of Missouri and the Greek Life office offer many opportunities for intramural activities that we put to use. Our members participate in the Greek League intramural sports level 1, which is the most competitive level. Our chapter also plays in a roller hockeyl league in which we play other fraternities from Mizzou, outside of MizzouRec sponsored Greek sports.
---